October 15, 2022, 6:22 am
Wedding Hair Tips: How to Get Your Style to Last All Day Long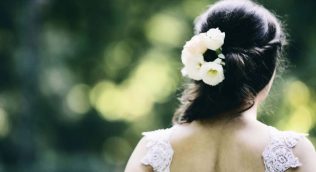 Your wedding day is one of the most important days of your life. Every detail has been carefully planned, from the dress to the flowers to the food. But when it comes to your hair, you might be feeling lost. After all, how do you choose a style that will last all day (and night!) and still look good in photos?
Don't worry – we're here to help. This blog post will share our top tips for choosing a wedding hairstyle that will stay put no matter what. From updos to braids to curls, we've got you covered. So read on for our best advice…
Wedding hairstyles that will stay put from morning 'til night
Your wedding day is one of the most important days of your life, and you want to look your best. That means having perfect hair. But what if you're not used to having your hair styled? Don't worry, we've got you covered. Here are some tips on how to get your wedding hair to last all day long.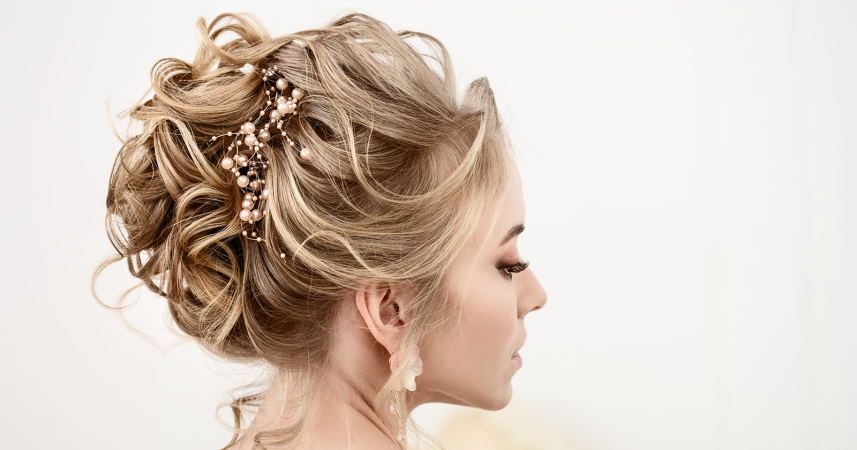 Choose a style that works with your natural hair texture. If you have naturally curly hair, embrace it! There are lots of beautiful styles that will work well with your curls. Try a sleek updo or a classic French twist if you have straight hair.
Work with a professional stylist who understands weddings. A good stylist will be able to give you the look you want while still making sure your hair looks natural and effortless.
Use the right products. Make sure you use a good quality shampoo and conditioner and use a leave-in conditioner or serum to help protect your hair from heat damage. If you're going to be outdoors for part of the day, use a UV protection spray to keep your hair from getting damaged by the sun.
Get a trim before the big day. This will help eliminate any split ends and ensure your hair is healthy and looking its best.
Have a plan B for weather conditions. If it's going to be extremely hot or humid on your wedding day, make sure you have a style that will still look good even if your hair gets a little frizzy.
Don't wait until the last minute to do your hair. Make sure you give yourself enough time to do your hair the way you want it. You want to be patient and end up with a style you're not happy with.
Remember your veil! If you're wearing a veil, ensure it coordinates with your hairstyle. You want it to look like something other than an afterthought.
Practice, practice, practice! Before the big day, try out your hairstyle a few times, so you know how to do it and what products work best.
On the day of the wedding, relax and enjoy yourself. The more relaxed you are, the better your hair will look.
Have fun with your hair! This is your big day, so make sure you love your hair. Try out a few different styles before settling on the one that's perfect for you.

Wedding hairstyles that will last all-day
Your wedding day is one of the most important days of your life, and you want everything to be perfect. That includes your hair! You want a style that will stay in place all day long through all the hugging, kissing, dancing, and crying. So here are some of our favorite wedding hairstyles that will last all day long.
Messy updo: This might sound counterintuitive, but a messy updo is one of the most durable styles. The key is to use a light-hold hairspray and work it into your hair while it's still slightly damp. Then, twist and pin your hair into place however you like. The messier, the better!
Pinned curl: This style is perfect for ladies with long, curly hair. First, curl your hair as you normally would. Then, pin each curl in place with a bobby pin. Finally, spritz with hairspray, and you're good to go!
Braided crown: This pretty style is perfect for keeping your hair out of your face on your big day. Start by French braiding your hair along the crown of your head. Secure the end of the braid with a clear elastic band, then tuck and pin the tail under the braid. Voila!
Low bun: A low bun is elegant and easy. Gather your hair into a low ponytail at the nape of your neck and secure it with an elastic band. Then, twist the hair around itself to form a bun and secure it with bobby pins. Finally, spritz with hairspray, and you're ready to go!
Retro waves: This vintage-inspired style is perfect for any bride who wants to channel her inner Hollywood starlet. Start by curling your hair with a large-barrel curling iron. Then, set your curls with a strong-hold hairspray. Finish by running your fingers through your hair to break up the curls and give them a more natural look.